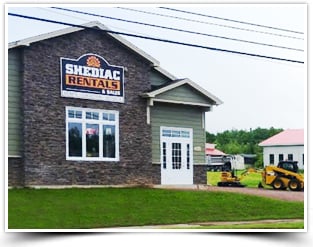 Tools & Equipment You Can Rely On. Service You Can Trust.

We are very happy to announce that Shediac Rentals & Sales is now open for your convenience! Located at 633 Main street, Shediac, SR is your newest local equipment rental and sales dealer. We have everything you need from lawn and garden equipment to home renovations tool, we even have Caterpillar skid steers and mini excavators!!

With equipment ranging from lawn and garden to lifts & booms, we have it all (or pretty well close to it!).
If we don't have what you're looking for, we will try our best to either find what you need or assist you in locating a piece of equipment to fit your needs.